We are very sorry for not adding the new admins. We have been busy and have not been able to update it. Do not add yourself to the list.
AusllyCrazyFan
AusllyCrazy fan is an admin on this wiki and is the proud founder of AusllyandRaurashippers wiki.
Ausllyforever20
Ausllyforever20 is a Admin here as you can tell. She is a proud admin here and She spend so much time editing Austin and Ally wiki. Sometimes She has no time here on the wiki but she will have time now. She actually owns her own wiki called R5 & Raura wiki which is mainly about R5 and Raura. Cupcakes are the only desserts She likes (it's true).Contact Her for any Help.
AusllyGirl
AusllyGirl is a Cupcake Wiki admin and also the founder of her wiki Roshonoline Wiki.She is best friends with AustinandAllyCupcake38795 and speaks,English,Vietnameese,and is currently learning spanish.She is comfortable changing font colors,backgrounds,adding special text effects,changing font size,tabbers,borders, and is still learning other wiki effects.Contact her for any help,questions or anything and she will answer as soon as possible.
Austinandallycupcake38795
"Cupcake" as she is called by her nickname is the proud and hardworking founder of this wiki "Yummy Cupcakes Wiki". She speaks English and Spanish. She also has another wiki called Austinandallycupcake Wiki which you can join. She also owns an online art gallery. If you have any questions or requests, please contact her or another admin.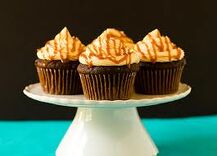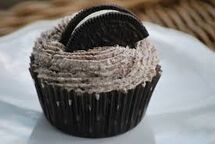 Red Compassion, Red Love, Red Hate
Red Compassion, Red Love, Red Hate, aka "Red" is a kind, intelligent, and hardworking admin. Red created the template "Alcoholic Cupcakes" using her knowledge of making templates on wikis.
Community content is available under
CC-BY-SA
unless otherwise noted.